Did you know that yellow ribbon is a symbol of division and unity both in Catalonia and South Korea?
The yellow ribbon is used for various symbolic purposes all over the world. But there are only two countries – Catalonia and South Korea – where yellow ribbons are used as decorative objects on a massive scale. Big and tiny yellow ribbons dangle from people's backpacks, wallets, bicycles, on the windowsills of small cafés, church walls, town halls and lampposts.
Symbol of 'political prisoners' in Catalonia
In Catalonia, yellow ribbons began to be used in late October 2017 by the Catalan independence movement as a symbol of solidarity with the leaders of two secessionist organizations, ANC and Òmnium Cultural, (Jordi Cuixart and Jordi Sànchez).
Spain's state prosecutor is seeking to punish the duo for encouraging civil disobedience (sedition) prior to the 'referendum' held on 1 October 2017. On 2 November 2017, also other senior Catalan separatist politicians were placed in preventive custody with charges of sedition and rebellion.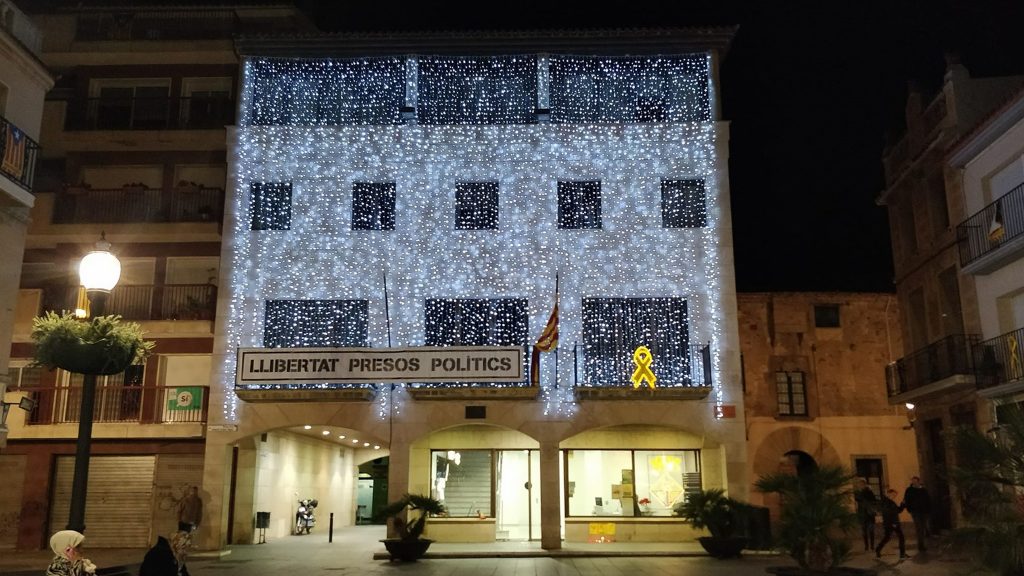 Sewol and 'comfort women' in South Korea
In South Korea, yellow ribbon was first just a symbol of the Sewol incident, a ferry disaster that killed 304 passengers almost four years ago. Now, the use of yellow ribbons has spread also in a row of over 'comfort women´ forced to work in Japan's wartime brothels during the Second World War.
The comfort women issue has been a regular cause for contention between Japan, China, North and South Korea since the war. Japan colonized the Korean peninsula between 1910 and 1945 and occupied parts of China. Today there is a diplomatic quarreler going on over a 'comfort woman' statue decorated with yellow ribbons. It is placed just in front of the Japanese Embassy in Seoul. Japan is demanding the removal of this polemic statue, but the South Koreans have responded by placing more of these statues all over their country.
A symbol of division and unity
In Catalonia and South Korea, the yellow ribbon is as much a symbol of division as unity. It's a testament to how politicized the popular movements have become. Unfortunately the yellow ribbon has become a polarizing symbol that's dividing the Catalan society.
In South Korea, yellow ribbon is dividing the political left and right. To one side it is a symbol of political corruption. For the other side it symbolizes injustice.
Popular symbol within celebrities
The use of yellow ribbons has also spread to celebrities and football. In Twitter some celebrities have posted tweets with the hashtags #prayforsouthkorea or #prayforcatalonia. FC Seoul, a top local football team, has donated yellow ribbons in their games. Also FC Barcelona icon and Manchester City Manager, Pep Guardiola, pinned a yellow ribbon for several weeks to his jumper in a show of support for imprisoned Catalan politicians.