Azkena Rock Festival! Pure rock'n roll since 2002!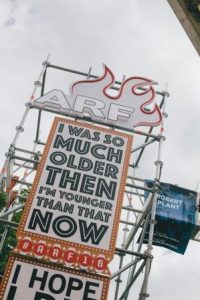 I have been in hundreds of festivals over the past 20 years. I've seen my favorite bands – new and old ones. I've seen lousy bands playing excellent gigs and great bands playing ridiculous shows. Also, I've seen fights, ODs, police brutality, bad bouncers and people going crazy.
We can talk about total rip-offs (like Ruisrock festival in Finland). Those force you to buy expensive drinks and food with no options. Some festivals are violent, like the Finnish Messilä festival. One time, somebody burned my tent and hit my friend with a log to the forehead.
Dangerous madness in the Finnish midsummer night's where the sun never sets. It sets with a log.
Festivals are gone really huge. Although I don't like the big festivals in general, Roskilde in Denmark is a good one and cousy. Weather it is not perfect there, but that's something you cannot choose or fix.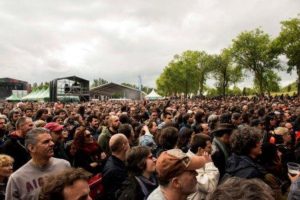 As a festival addict, if I'd choose three best festivals in Europe – the choice would be easy. My main qualifications are price, atmosphere and music.
I hate to think about money, but there's things called "tickets" or "entrance". They're also many tastes of atmosphere, but for me the most important thing in a good festival is the music.
Speedfest – Eindhoven, Netherlands
In Speedfest there were over 20 bands playing in at one night. It was also wisely organized, so you managed to see every band and style you wanted. The music line-up was always good and it variety was from country music to death metal. The entries were also cheap. But unfortunately the last "rock 'n roll blast" was done in 2015. Nothing but good memories
Gutter Island – Vordingborg, Denmark
Gutter Island festival is very small, less than 1000 tickets available and the atmosphere is small (perfect, we hate big ones). The festival is organized every second year by volunteers. The Line-up is mainly garage rock with couple of bigger underground names like The Dictators in 2016.
Azkena Rock Festival (AFR), Vitoria-Gasteiz, Basque country
But yeah!! Let's go to the subject and to the best music festival in Europe.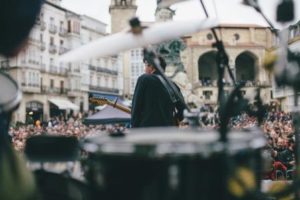 Azkena is a very cool rock'n'roll celebration since 2002, with Mudhoney, Supersuckers, The Bellrays, no crap!! I try to sum up the history short and clear?
In the year 2006 over 44.000 sold tickets! On stage that year such as Iggy and The Stooges, Social Distortion, Bad Brains and from more mainstream Kiss and Alice Cooper. Every year some of best bands from underground rock, stoner, punk rock and traditional rock play there. If I would make a list of all the good bands during the years of ARF, the list would be longer than bible and 100% more credible. Street credible!!!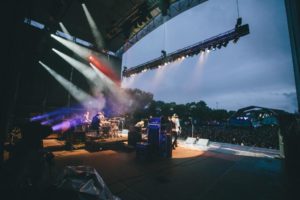 I'm really impressed how they build the line-up of bands. I mean, there's couple of bigger good mainstream acts and when I say mainstream I don't mean any crap from MTV today. I mean artist and bands like John Fogerty, Chris Isaak, The Cult and Cheap Trick, who will be headliners this year. The big thing for me on 2017 line-up is Union Carbide Productions. The Hellacopters played last year and they will play Azkena this summer as well. If you like pure rock'n roll music, it wont get any better!
About logistic and atmosphere.
ARF is located near of Vitoria-Gasteiz center. I walked last time from the main bus station, maybe half hour to the festival area. The main railway station is even closer. It's easy to find, one look on the map and you know where to go. Changing the ticket to wristband won't take too long. Camping area is just around the corner and it's very cheap.
Drink-wise there's a lot of alcohol selling points and not too much standing in the lines – very useful – we love our drinks.. Same with food stands and yes – there're vegan meals as well. If you smoke, take couple of packages with you. You cannot buy the poison from the festival area.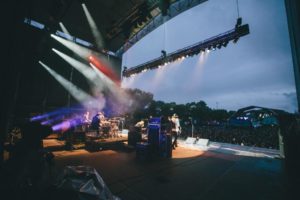 There're three stages and the line-up is scheduled well, so you cannot miss any band that you would want to see. Despite thousands of people, there's enough space for everyone. People who come to ARF come for music and for having good time. I have not seen any fights or bad behavior. Ushers and other workers are very nice and helpful. If your issue is get too drunk and to act like an asshole, you should do it someplace else.
This festival is for real people and real music.
See you at Azkena in June 23 to 24!!