Bi – Barcelona info is taking part in Saint Jordi's day (#SantJordi), the famous 'rose & book' festival in Barcelona.
We are making live video reports from the celebrations accompanied by Griselda Lozano and Gustavo Vega.
You can find us in these stands:
12:00-14:00 ACEC (writers association from Catalonia), Plaza de la Vila de Madrid/Ateneu Barcelonés (map)
16:30-17:30 CAOC (Cercle d'Agermament Occitano-Català), Rambla de Catalunya 83 (map)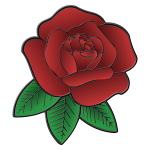 Barcelona info está participando en el día de San Jordi (#SantJordi). Estamos haciendo videos en vivo de las celebraciones acompañadas por Griselda Lozano y Gustavo Vega. ¡Más información próximamente!